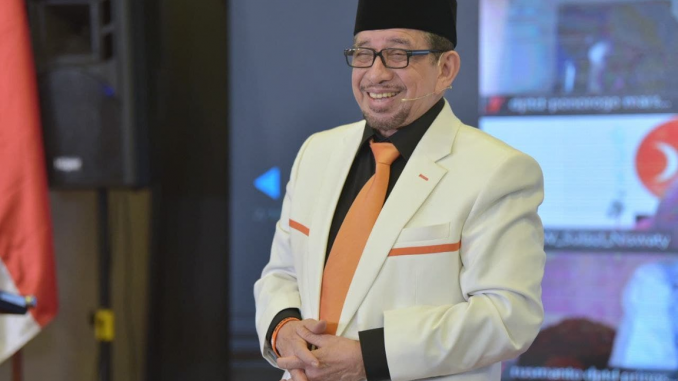 There is an urgent need to reduce greenhouse gasses that are alarmingly escalating global warming to disastrous levels.
This is why the Prosperous Justice Party (PKS) of Indonesia has been strongly pushing for the government to undertake more direct actions to combat the rising greenhouse effect that is destroying the planet. Through its Chairman of the Shura Council, Mr. Salim Segaf Al Jufri, PKS cautions that climate change not only causes the rising sea level which brings serious flooding, but extreme heatwave as well. The Indonesian political party adds that it takes international cooperation, whether regional or bilateral, to combat extreme global warming.
ASEAN countries play significant roles in creating awareness on various global issues, such as the conflicts in the Middle East, the global arms race, famine, and climate change, efforts for which will be discussed as world leaders convene in Glasgow, UK for the COP26 Conference to raise efforts for the global reduction of carbon gas emission.
PKS has a strategic long-term development platform which includes a continuous bilateral relationship with Malaysia through future cooperation in various fields, such as the environment, commerce, and culture.
"We need to learn and work together with other ASEAN nations, especially Malaysia as the closest geographically and ethnically. The Malaysian Government has a sound program in combating global warming and has committed to a 45 percent reduction of carbon emission by the year 2030. In 2019, they even managed to reduce the intensity of the emission down to 33 percent," shared Mr. Salim.
According to Mr. Salim, who was once an Indonesian Ambassador for the Kingdom of Saudi Arabia and Oman, Malaysia has comprehensive national policies on Energy, one of which is the decision to set the price of carbon, and the taxation of carbon, which will be rolled out as the Strategic Low Carbon Development Plan for 2022.
"Indonesia has a long historical and psychological relationship with Malaysia, and I think [that] in tackling important issues such as global warming, we need to find a partner who has a serious and comprehensive roadmap [to address the problem]," Mr. Salim added. "If the ASEAN countries committed themselves to reducing the emission of carbon gas, that means we have contributed to the effort in safeguarding the whole world. Indonesia can expedite this effort to reduce carbon emission by collaborating with Malaysia and other country members."
Sumber: themeridianpost.com